Dermazen can harmonize with almost any budget. Choose the Shop Pay or Affirm option at checkout to balance the cost between four interest-free payments.
Calming Seborrheic Serum
This all-in-one serum clears away malassezia fungus while soothing irritated skin. Provides relief for the scalp, face, and body.
View Serum
Soothing Malassezia Moisturizer
This gentle moisturizer provides deep hydration, skin tone balancing, skin barrier protection, and relief from facial flaking.
View Moisturizer
Keeping it Zen
We practice ingredient minimalism. Our goal is to keep the list of ingredients humble while formulating products more effective than anything else. That's why you won't find parabens, sulfates, fragrances, or hard-to-pronounce chemicals. Those are the opposite of peaceful.
The Peaceful Skin Guarantee
We removed all the risk. If you aren't amazed at the results, send us an email within 60 days and we'll send you a full refund. You won't even need to return the bottle.
Customer Reviews
Write a Review
Ask a Question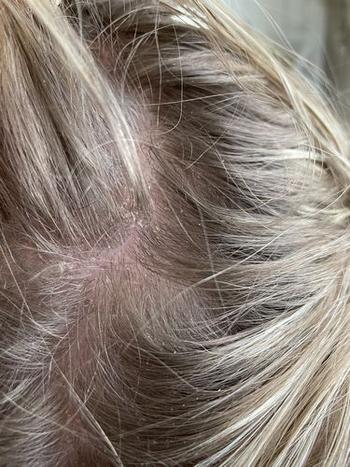 01/04/2022
When I started using Dermazen I was desperate. My skin condition was on most of my scalp, my eye brows, ears, and had made angry red lines on my forehead. I had struggled with it for years and years, all throughout high school and nothing seemed to work. After many visits to the doctor and dermatologist I had a pile of over the counter and prescription drugs that yielded little to no results. Some of them made my hair thinner or made the condition even worse. I had given up on anything from traditional western medicine and started eating vegan, I stopped using tap water and only used vapor distilled, and while these changes helped drastically I couldn't get rid of my condition. It would still flair up at random, it seemed other times it was because I ate too much sugar that day. Regardless I had found a way to improve it but not completely get rid of it. My friend found Dermazen and showed me their website. Being so turned off to prescription drugs and heavy chemical ingredients the natural ingredients in Dermazen were very appealing to me. after reading everything on their website and all the reviews I could find I felt safe and confident giving it a try. When it arrived I immediately put it on and it stung, my skin was bad that day but I was hopeful that I would see results in a week or so. That was NOT the case. I was absolutely blown away when I woke up in the morning and my skin was considerably calmer. I began putting it on religiously day and night and leaving it on as much as possible. When you apply it that often it will make your hair appear almost gelled, but in my experience its worth throwing on a hat and letting it sit for as long as possible. I am very pleased with the progress Dermazen has helped me make and while I still have flair ups I am confident that I will be able to heal my condition completely. I can't thank them enough for giving me hope and confidence in my skin, its helped me feel better about returning to one of my passions which is acting. All in all I am very very pleased and I would definitely recommend this product.
08/26/2022
One of two
Moisturizer is nice, it helps me reduce inflammation. Unfortunately serum doesn't give me expected result. On the contrary, the skin experienced inflammation after applying the serum.
08/18/2022
This saved my face !
I had a red rash on my cheeks and above my lips...this got progressively worse, over the course of 4 weeks (dry, red, itching, flaking)...I had no idea what it was and tried everything (antibiotic ointment, steroid cream, coconut oil, tea tree oil), you name it...I used this combo (scalp treatment and serum) and it was gone in 3 days...thank you so much...I will probably continue using these, as my face is now glowing ! Wow. I can't believe it worked and worked so quickly. Relief !
leigh a.

United States
07/31/2022
Serum is irritating. Moisturizer is horrifyingly sticky
I had really high hopes for these products. Almost all of the ingredients are present in other products I've tried with decent success, so I attribute the irritation I had from the serum to the rosemary (I believe it is). I'm not sure what benefit this provides, but it made it unusable on my face. I'm trying to use it up on my scalp, and unless it's a miracle product that I"m not seeing after a couple of applications, I won't repurchase it. As for the moisturizer. What a mess. It's a zero as far as I'm concerned. Normally with a dud moisturizer, I can use it elsewhere to keep from wasting it, but I'm not even sure what I could possibly do with a product that sits on the skin so sticky the way this one does. Even ten hours later, it's still sitting in a tacky, sticky layer on my skin. I try to apply it in the thinnest layer possible and it's just sticky and awful. No part of me wants to feel this way, and I don't even want to sleep with my skin feeling like this.
Joy M.

United States
04/12/2022
I have had some improvement. I started with serum and moisture with the scalp massager I am trying the shampoo to maximize the healing. I am extremely impressed with the level of follow up and support information that the company has supplied . Thank you for giving me hope and for the heartfelt communication.
04/11/2022
I have been using it for three weeks and I can see an improvement on my scalp and face. I would recommended it to others, as its natural ingredients aren't abrasive to the skin and works better than the common dermatological brands. The reason why I din't love it is because I hated the packaging. It leaks a lot when I shake it or when I travel; for the price I am paying, I would expect a lot better packaging for both products. Also, I would recommend then to improve the face serum formulation. It works, but dehydrates my skin a lot, and also needs a good shake before applying and the packaging leaks while shaking. I really hope they improve the packaging and the serum because the scalp serum really works, but I'm not sure the relation between price and benefit is worthy, as it is pricy for a really small bottle and awful packaging.
03/13/2022
2 weeks with no improvement. This may work for someone with a very mild case, but so far I haven't found it to have value
02/26/2022
This companies products are amazing. I keep my care products very natural and it is difficult to find quality, effective natural products. I found Dermazen by accident and am so glad I did. I used the scalp serum and the redness and itching went away almost entirely within 20 minutes or so. I've now used my first full bottle and have had no redness, almost no flaking or itching at all even when I go days between washes and my scalp feels healthy and hair soft. I've also used their face moisturizer and my skin looks great and redness has minimized significantly. I've purchased two more scalp serums and another face moisturizer so I don't run out. Truly quality products. As an added bonus, the products arrived quickly, within a week, on both purchases I've made. Thank you Dermazem. I can't wait to see what else you come up with.
02/19/2022
This trio has been a scalp saver! Thank you!
Choosing a selection results in a full page refresh.
Press the space key then arrow keys to make a selection.