Dermazen can harmonize with almost any budget. Choose the Shop Pay or Affirm option at checkout to balance the cost between four interest-free payments.
Calming Seborrheic Serum
This all-in-one serum clears away malassezia fungus while soothing irritated skin. Provides relief for the scalp, face, and body.
View Serum
Soothing Malassezia Moisturizer
This gentle moisturizer provides deep hydration, skin tone balancing, skin barrier protection, and relief from facial flaking.
View Moisturizer
Keeping it Zen
We practice ingredient minimalism. Our goal is to keep the list of ingredients humble while formulating products more effective than anything else. That's why you won't find parabens, sulfates, fragrances, or hard-to-pronounce chemicals. Those are the opposite of peaceful.
The Peaceful Skin Guarantee
We removed all the risk. If you aren't amazed at the results, send us an email within 60 days and we'll send you a full refund. You won't even need to return the bottle.
Customer Reviews
Write a Review
Ask a Question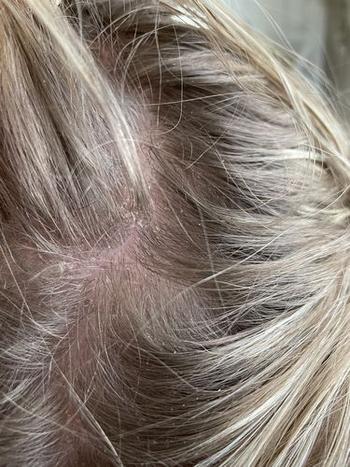 01/04/2022
When I started using Dermazen I was desperate. My skin condition was on most of my scalp, my eye brows, ears, and had made angry red lines on my forehead. I had struggled with it for years and years, all throughout high school and nothing seemed to work. After many visits to the doctor and dermatologist I had a pile of over the counter and prescription drugs that yielded little to no results. Some of them made my hair thinner or made the condition even worse. I had given up on anything from traditional western medicine and started eating vegan, I stopped using tap water and only used vapor distilled, and while these changes helped drastically I couldn't get rid of my condition. It would still flair up at random, it seemed other times it was because I ate too much sugar that day. Regardless I had found a way to improve it but not completely get rid of it. My friend found Dermazen and showed me their website. Being so turned off to prescription drugs and heavy chemical ingredients the natural ingredients in Dermazen were very appealing to me. after reading everything on their website and all the reviews I could find I felt safe and confident giving it a try. When it arrived I immediately put it on and it stung, my skin was bad that day but I was hopeful that I would see results in a week or so. That was NOT the case. I was absolutely blown away when I woke up in the morning and my skin was considerably calmer. I began putting it on religiously day and night and leaving it on as much as possible. When you apply it that often it will make your hair appear almost gelled, but in my experience its worth throwing on a hat and letting it sit for as long as possible. I am very pleased with the progress Dermazen has helped me make and while I still have flair ups I am confident that I will be able to heal my condition completely. I can't thank them enough for giving me hope and confidence in my skin, its helped me feel better about returning to one of my passions which is acting. All in all I am very very pleased and I would definitely recommend this product.
01/23/2022
This serum really helps calm down the itchy build up!
Choosing a selection results in a full page refresh.
Press the space key then arrow keys to make a selection.