Cynthia
3/14/2022
I'm soooo grateful for these products !!! I've been dealing with painful oozing eczema on my face...
IQ
Ibeth q.
2/18/2022
First of all, I want to thank the creators of this product (and the guidebook) which is as import...
Tiffany P.
3/3/2022
Listen here y'all! I don't even know where to begin... About a year ago my scalp started busting ...
John
2/10/2022
After YEARS of trying everything from soaps to lotions to creams and steroids, I finally found so...
RM
Rana M.
1/31/2022
So far, this product has been the one to help calm the redness and itchiness of my scalp. I've tr...
MG
Mikhail G.
4/6/2022
Works beautifully with my skin.
IS
Isabella S.
1/24/2022
Almost a month in using this serum, and I am loving it. After four months of dealing with this de...
Alyssa K.
12/8/2021
I had suffered with redness scaly skin around my nose, mouth, and brows, ad well as on my scalp. ...
Why It Works: Our 3-Step Process
1. Disrupt the Biofilm
Malassezia creates a biofilm shield that protects it from antifungal treatment. We've unlocked the secret to safely neutralize this barrier.
2. Clear the Fungus
Once the biofilm is removed, you can clear away the fungus easier than ever. We use skin-safe antifungals powered by Mother Nature.
3. Soothe the Skin
Now it's time to nourish and hydrate your skin without using lipids (like coconut oil) that feed the malassezia. That's what makes every Dermazen formula Malassezia Safe.
Trusted By Experts
"I have been recommending the Calming Seborrheic Serum to my patients with seborrheic dermatitis and psoriasis and they have seen significant improvement in their skin."
- Dr. Maria Bonilla
What's Inside
200x Concentrated Aloe
Soothe your irritated scalp and calm inflamed skin
Xylitol
Naturally disrupt the biofilm layer to weaken the fungus
Grapefruit Seed Extract
Eliminate fungus and boost antioxidants
Tea Tree Essential Oil
Calm inflammation and eliminate fungus
Dead Sea Salt
Clear away malassezia and nourish your skin
Rosemary Essential Oil
Reduce oil and increase blood flow to hair follicles
Hyaluronic Acid
Reduce dryness and strengthen skin resilience
Colloidal Silver
Disrupt the biofilm and clear away fungus
Niacinamide
Reduce redness and balance your skin tone
MSM
Reduce inflammation and free radicals while increasing collagen
Urea
Boost hydration and exfoliate dead skin
Purified Water
Hydrate and cleanse your skin cells dead skin
That's it. No fragrances, parabens, or hard-to-pronounce ingredients.
Keeping it Zen
We practice ingredient minimalism. Our goal is to keep the list of ingredients humble while formulating products more effective than anything else. That's why you won't find parabens, sulfates, fragrances, or hard-to-pronounce chemicals. Those are the opposite of peaceful.
The Peaceful Skin Guarantee
We removed all the risk. If you aren't amazed at the results, send us an email within 60 days and we'll send you a full refund.
Zen Skin Trio
The the foundation for malassezia skincare. The Zen Skin Trio is the perfect bundle to calm your scalp and face.
View Trio
Soothing Malassezia Moisturizer
This gentle moisturizer provides deep hydration, skin tone balancing, skin barrier protection, and relief from facial flaking.
View Moisturizer
How to use it
Start by applying a generous amount of the serum to your skin.

Massage in the formula as you thank your body for all its hard work.

Allow the serum to absorb fully. You may wash off the serum after a few hours, but it's safe to leave on all day or night.

If you'd like, use the serum twice a day for faster relief.

Finally, enjoy the peace of mind brought to you by peaceful skin.
Customer Reviews
Write a Review
Ask a Question
11/24/2022
This Works
I have been to a dermatologist prescribed a topical steroid which did not help my dermatitis condition which was not too bad but itched and was dry and scaly. Purchased the shampoo and serum and the first time I tried them my scalp was calm. By the 3rd day now it's amazing that my scalp is very calm and clear whereas right before finding this my scalp was sore even rubbing the anti dandruff product I was using through. Very happy with the purchase!!!
Michael

United States
11/22/2022
Highly Recommend
The quality of this product is only exceeded by the amazing customer support that the team provides.
Kristopher K.

United States
11/16/2022
Great but bottle leaks
This product seems effective on my seborrheic dermatitis. The packaging, however, is leaky. When I untwist the cap, the serum comes out too fast or sometimes leaks out. A tweak to the packaging would be appreciated, but I intend to continue using this product. I would also like for you to develop an eye cream.
Christopher B.

United States
11/12/2022
Miraculous!
Pros: I love that it calms my scalp down. I'm on Day 4 Post washing my hair and there still aren't any flakes. By now, I would be looking forward to my next wash day as my scalp would be on fire and flaky. Cons: Some spots of my scalp burned when I first used it. Could be due to having cuts from scratching my scalp? It also leaves a tacky feeling so I will definitely only use it closer to wash day.
Djamila M.

United States
11/11/2022
Cleared my SD in about a week
Great product - just make sure to be washing your hair with lukewarm water; I was using only cold water and it wasn't breaking down the flakes. In terms of texture, it is a bit greasy but just leave it in over night and wash out first thing!
Karl D.

United Kingdom
11/11/2022
A true miracle!
I have had a problematic scalp my whole life. At times it's so dry it bleeds, nothing relieves the itch. I've tried steroids, shampoos, ketoconozole, nothing worked. Since I started using Dermazen my scalp has not itched, no dandruff, no scales. A total life changer.
Nicole H.

United States
11/11/2022
Best product
I don't review products ever - good or bad, I just don't care to do it. However, when a really great product comes along that literally changes me life, it's only right that I share that experience. TLDR: Buy it, it will change your life. I've had Seb Derm for years now, trying a plethroa of OTC creams and lotions as well as seeing two dermatologists and trying their medicated topicals. Everything seemed to work for a short while but soon had little to no effect. Finally after years of my face 'snowing' from all the flakes, itchiness and red, dry areas, I decided to sit down and research from top to bottom what exactly Seb Derm is and how to combat it. Hours of research later I came across this product and rolled the dice on it. Didn't care it was out-of-pocket so long as it worked, what else did I have to lose. I started applying it morning and night. After 1-1/2 days I already noticed a major difference. My skin was no longer itchy, dry and flaky. No more snow! After 2 days, I only apply once a day and it works wonders. It lasts the whole day and I even forget to apply some days and it carries over no problem. In fact, I haven't applied it for about 4 days now and my skin still feels great but I can feel some light itching coming back so it's time to reapply. I am a forever customer, this product saved me loads of embarrassment and having to carry topical creams with me everywhere in case of a flareup.
Danny P.

United States
11/11/2022
Great Result
My scalp has stopped itching and my break outs on my scouts have stopped... however I need to use it on a daily basis because the one day I didn't use it, I had a very small breakout... the dead skin is just peeling off
Scott C.

United States
11/05/2022
Has helped my face so much!
I've been struggling with dermatitis/eczema on my face for years and couldn't find a solution. I purchased the moisturizer and serum and my face has cleared up about 50%. My face is less red and I have less fungal acne breakout. I still have to use an extra cream on top for my trouble spots but I'm very pleased with the products!
Rebecca T.

United States
11/05/2022
Really didn't think it would work this well
I've tried about every option over the years -- OTC, prescription -- and the only thing that worked was an expensive prescription cream. And it wasn't consistent. After seeing reviews and recommendations online for Dermazen I figured it wouldn't hurt to try it. And it's worked amazingly. Natural, no side effects, and consistently clear skin. Turns out it wasn't too good to be true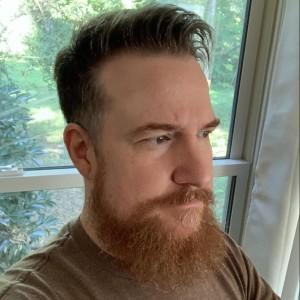 TC
Tony C.

United States
11/05/2022
Scalp break out
Not sure what caused it, possibly reaction to some shampoo, but had terrible scalp break out. Calming Seborrheic Serum cleared it up. Fantastic product.
Dawn S.

United States
11/02/2022
Not for me
I got this serum and the moisturizer back in August during a horrible flare up. I've been trying different prescription lotions and shampoos, but they didn't seem to work, so I wanted to give it a different approach. I asked my dermatologist and she said I can certainly try. Every time I try to use this serum it stings even if my skin is relatively calm, and when it's really breaking there's no way I can leave it on. I tried to alternate it with the moisturizer since that was a bit less irritating but it didn't really make my skin moisturized at all, it's very sticky and mostly just sat on my face. My sebderm is somewhat under control now, but every time I feel/see a small sign of it coming back, I try to use the serum to see if it'd help, but I keep having the same experience, stinging and further irritation. I'm glad it works for some people, but for me it wasn't helpful unfortunately.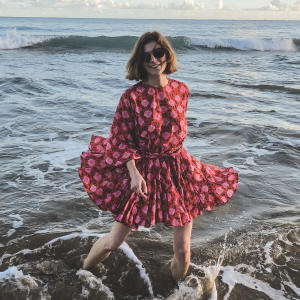 AT
Anna T.

United States